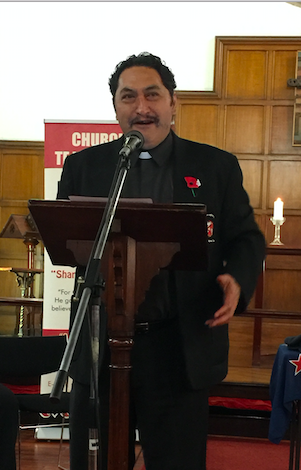 Tena koutou katoa,
I am writing to express our deepest gratitude for your financial donations to our church throughout the 2015-2016 year. Generous tithing and gifts from donors (individually and organisationally) like you provide the financial and moral support needed to continue our mission.
With your faithful financial contributions over the years, you've demonstrated your deep commitment to our ministry and the work we do within the Maori community of Sydney.
Your support has repeatedly played a key role in us being able to help our people during times of the loss of loved ones, bringing couples together in marriage, performing baptisms, confirmations and being able to have church Wananga. It also enables us to utilize and maintain our church, Te Wairua Tapu, in Redfern.
There is no way to fully express my gratitude for your loyalty. We at the Maori Anglican Fellowship are continually inspired by the dedication and generosity of donors like yourselves who answer the call to give again and again.
Once again, thank you! May God bless you all, no matter where you are located around the world.
Arohanui
The Venerable Kaio Karipa
Chaplain
The Sydney Maori Anglican Fellowship
Church of Te Wairua Tapu